It's that time of year again at FitFun where we turn our eyes to our yearly team fitness challenge! So are you ready for it?
At the heart of fitness programming, the goal is to create a training pathway that enables the participant's body to develop functionally. Yes, body image is likely to be the main reason why most, none competing athletes, start a fitness regime, but in order to achieve your desired shape your body must become a better all round, functioning 'machine'. By functional, we're referring to movements that are based on real-world situational biomechanics. They usually involve multi-planar, multi-joint movements which place a demand on the body's core musculature and innervation, for example lifting, swinging, throwing, jumping, leaping and twisting. Most of us have watched and admired athletes using their bodies in a variety of disciplines and cheered them on, often in awe.
Having successfully completed the Barcelona Marathon in March 2017, FitFun will now be assembling a squad for 2018 to compete in the Tribal Clash on the sandy beaches of Portugal amongst 144 other teams from across Europe. So what is Tribal Clash?
Tribal Clash takes place over the weekend of Saturday 5th– Sunday 6th May 2018 on Praia do Almargem in Quarteira, in Central Algarve, Portugal. Built on the foundations of CrossFit training, the Tribal Clash is the ultimate in functional challenges. An explosive mix of athletic challenges delivered in a competitive environment against the clock. It is a fusion of functional fitness, obstacle racing, adventure racing and culminates in a beach party. The entire competition is outdoors and teams compete in several separate and varied events during the weekend, which will be revealed upon arrival. So we will need to prepare the team for anything and everything. Most events take place in the Arena constructed on the beach, some events take the athletes to the water (all participants will get in the water, although you are not expected to be a county-level competitive swimmer. Wearable buoyancy aids are permitted) and some events take participants to the trails surrounding the beach.
Similar to FitFun's shared values, Tribal Clash is not just about winning the competition, it's about victory over your fears or perceived limitations, and about being stronger when we are together. The aim of this weekend above all is to create memories that last a lifetime.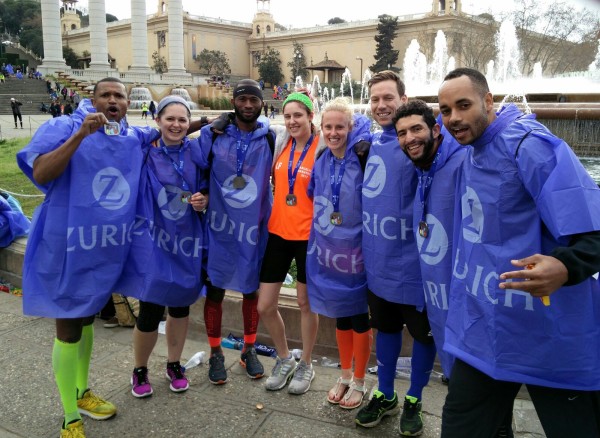 We will be assembling teams of 6 participants, 3 men and 3 women in each team. We will be operating on a first come first served basis as entry spaces are going fast.
As usual, the FitFun team will put a training plan together to prepare us for the event. Group training dates will be as follows:
Wednesday 7th February 7-9pm
Wednesday 7th March 7-9pm
Wednesday 4th April 7-9pm
Wednesday 18th April 7-9pm
At this stage, if you would like to join team FitFun for the Tribal Clash 2018, please email your interest to altesse@fitfunactive.co.uk
Visit the Tribal Clash website: https://tribalclash.com/
Alternatively, here's a glimpse from earlier this year…