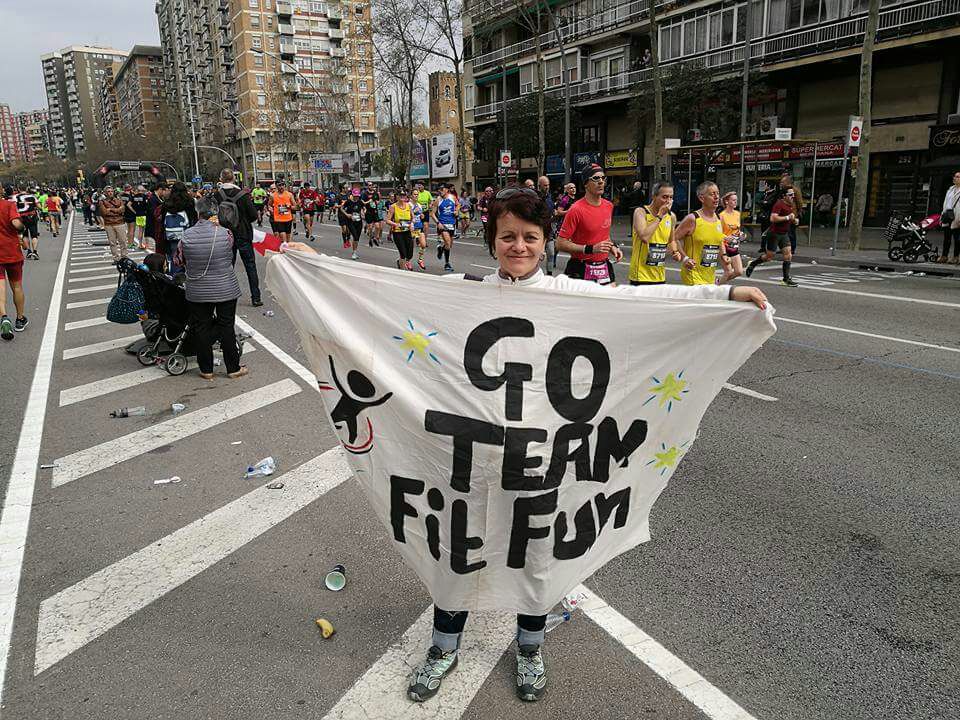 Anyone up for a run? Probably the most accessible form of exercise you could do but for many also a very daunting one, especially if you feel out of shape or unfit. In addition, possibly the biggest challenge a novice runner faces is not knowing how or where to start. Often when trying to get into exercise, we can overdo it, feel defeated and give up when we're just getting started.
This is why we have organised a FitFun 'Couch to 5K' training course in preparation for the British Heart Foundation (BHF) Queen Elizabeth Olympic Park Run on Sunday March 18th 2018. Our aim is to take 50 non-runners and turn them into confidant 5km runners by spring.  For everyone that wants to join us we are committing to helping you prepare; providing a FREE training group session which will meet each Monday evening on the Hilly Fields Brockley. Training will commence Monday 15th January at 7pm and will last a total of 9 weeks. Whether you've never ran before, or if you want to get back into being more active, this course is a free and easy way of getting fitter and more healthy and the invitation to join us is open to absolutely everyone. The only stipulation however will be that you enter for the BHF Run at the Queen Elizabeth Olympic Park on the 18th of March. There will be a small registration cost of £20 for adults and £10 for under 18s which will go directly to the organisers of the run. Thereafter any fund raising for charity will be entirely voluntary.
FitFunRun training works because it starts with a mix of running and walking, to gradually build up your fitness and stamina. Week one for most will involve running for just a minute at a time, creating realistic expectations and making the challenge feel achievable right from the start. There are plenty of benefits you will get from running. For starters, it's a very cost effective way of improving your physical health. Running regularly will improve the health of your heart and lungs. It can also help you lose weight; especially if combined with a healthy diet. Perhaps the unexpected side-effects are the mental benefits of running. Taking on the challenge of a 5K is a great way to get into running. It can help boost your confidence and self-belief, as you prove that you can set yourself a target and achieve a goal. So why not get involved, and commit to run, 5k, for such a worthwhile cause, and a great personal achievement. Go on, be an inspiration! Take part and help in the fight against heart disease. Get fit, save lives!